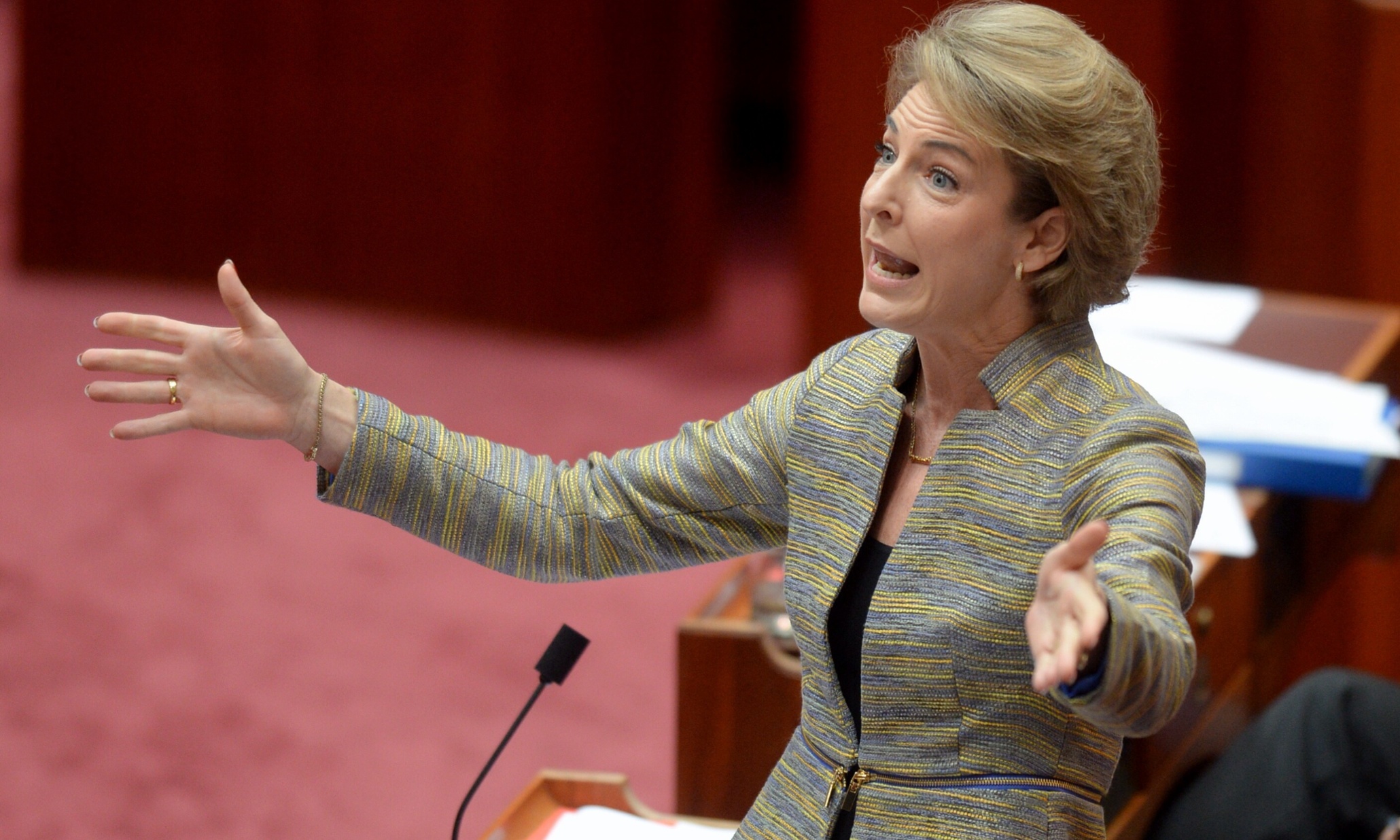 For reasons known only to the clinically insane, Michaelia Cash has decided to show some of the confidential volumes of Heydon's TURC report to Labor and the Greens. This is despite the fact that she said this would not happen two days ago!
The Turnbull government will provide Labor and the Greens limited access to a controversial volume of the royal commission into trade union corruption. 
Employment Minister Michaelia Cash told Sky News the government had not yet decided which individuals would be given access to the report. 
'This is all about getting good policy through the Senate,' Employment Minister Michaelia Cash said of the reversed decision.
Senator Cash on Monday said showing Labor and the Greens the confidential volume was pointless because they already opposed the ABCC.
Cash seems to think that Labor and the Greens can somehow be convinced to support the re-establishment of the Australian Building and Corruption Commission. Or perhaps she thinks that the Greens might take yet another opportunity to turn their backs on Labor – which would provide crucial Senate votes. However, she must know that this could never possibly happen given the obscene 'donations' the Greens receive from unions:
Unions are moving to widen their political influence before this year's federal election by pouring cash into the Greens, a strategy that is infuriating Labor and sparking accusations of disloyalty against union officials who are formally aligned with the ALP.
The unions have already given the Greens more than $600,000 and are tipped to go further this year, just as the minor party tries to defeat Labor candidates in marginal electorates that will be ­crucial to Bill Shorten's campaign.
Also, who in Labor is Cash proposing to share the volumes with? Surely not Brendan O'Connor (Labor's employment spokesperson and brother of Michael O'Connor – national secretary of the CFMEU).
The only result from this farce is that the safety of 29 witnesses – who are entitled expect the government's protection – is now at greater risk than it was before. I wonder how they must be feeling at the moment?
For more on this issue, go here.